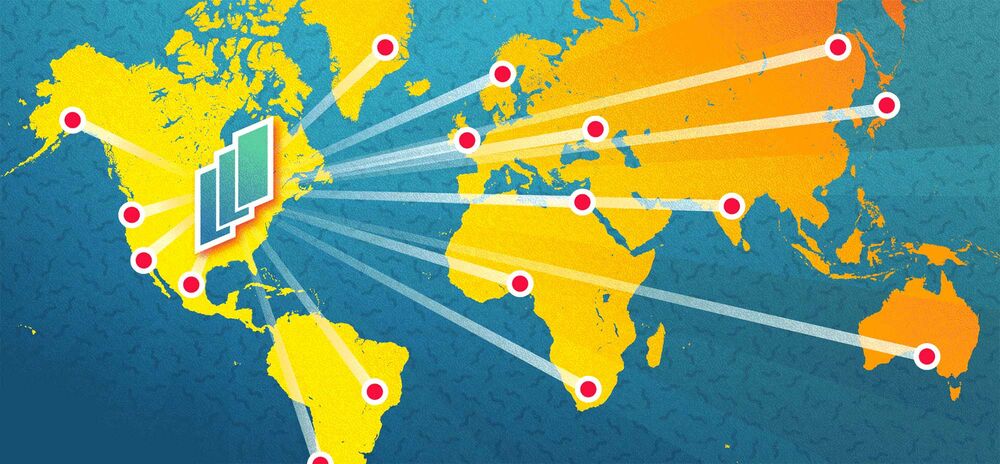 Become a Blockchain Ambassador
June 24th, 2020
Today we are very proud to announce the Blockchain Institute Ambassador Program. We are building a community around the world to help educate everyone about the potential of decentralization and blockchain technology.
Ambassadors will have advanced access to the new material we will be teaching, as well as the ability to influence the direction of our future content. Are you fluent in multiple languages? Help us translate the material so we can offer it to students around the world.
We believe blockchain education is necessary for the future and want to make it free and available to all.
Instructors Wanted!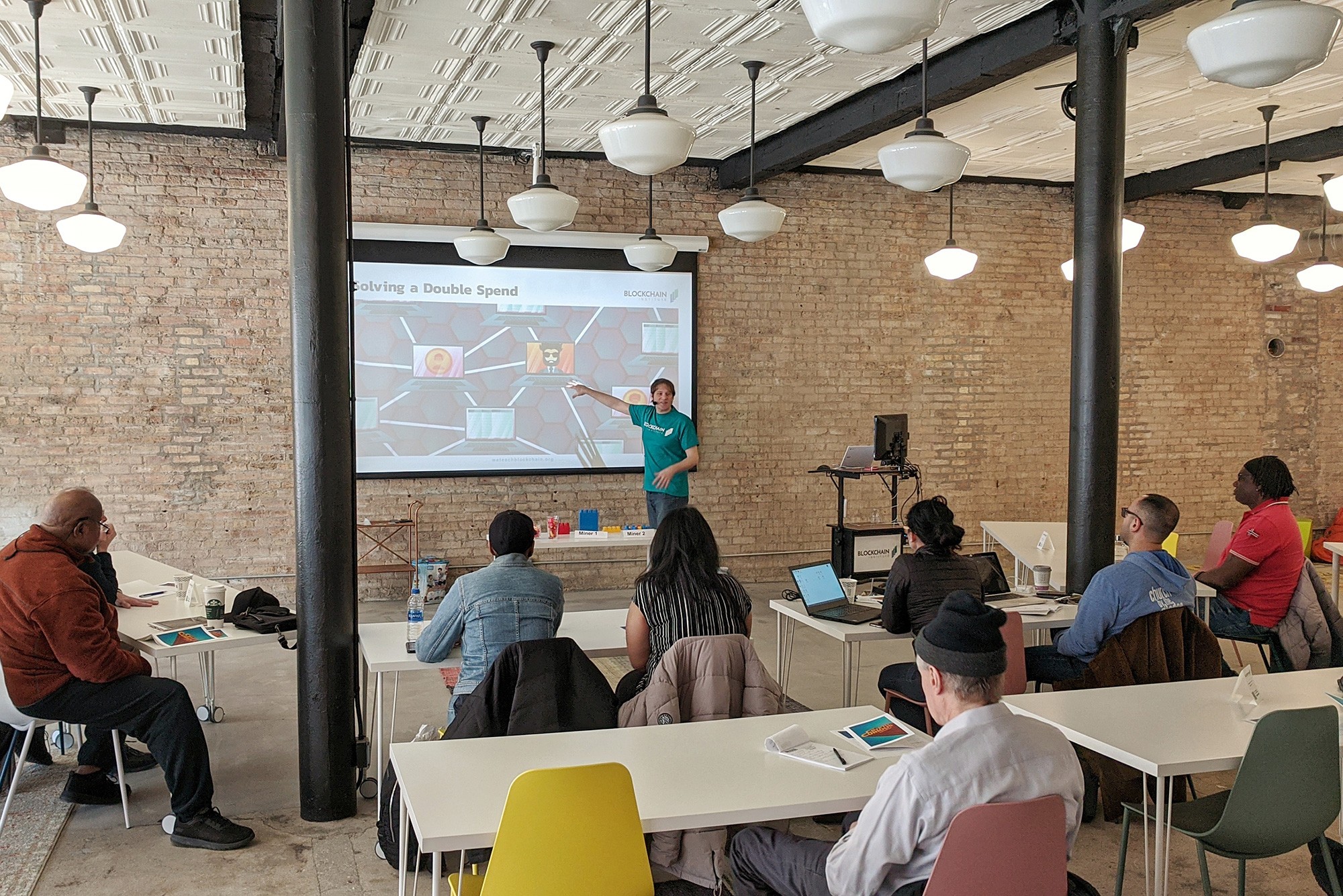 Members of our Ambassador Program that want to teach our in-person Crypto Curious Course can interview to become Instructors. Instructors receive a teacher's guide that goes over how we teach our courses that have been built from the lessons we've learned. Additionally, you will be in direct communication with our staff so we can support and advise with any questions or issues you may have.
We offer training for Instructors via webinar so you can learn how to teach blockchain technology more effectively. Slides and extensive teacher notes for our Crypto Curious Course will also be provided to make getting started as easy as possible. There are also interactive activities and workshop guides to keep students interested.
You could even have your own courses, FAQs, or other docs published to the #WeTeachBlockchain Network and displayed on our website.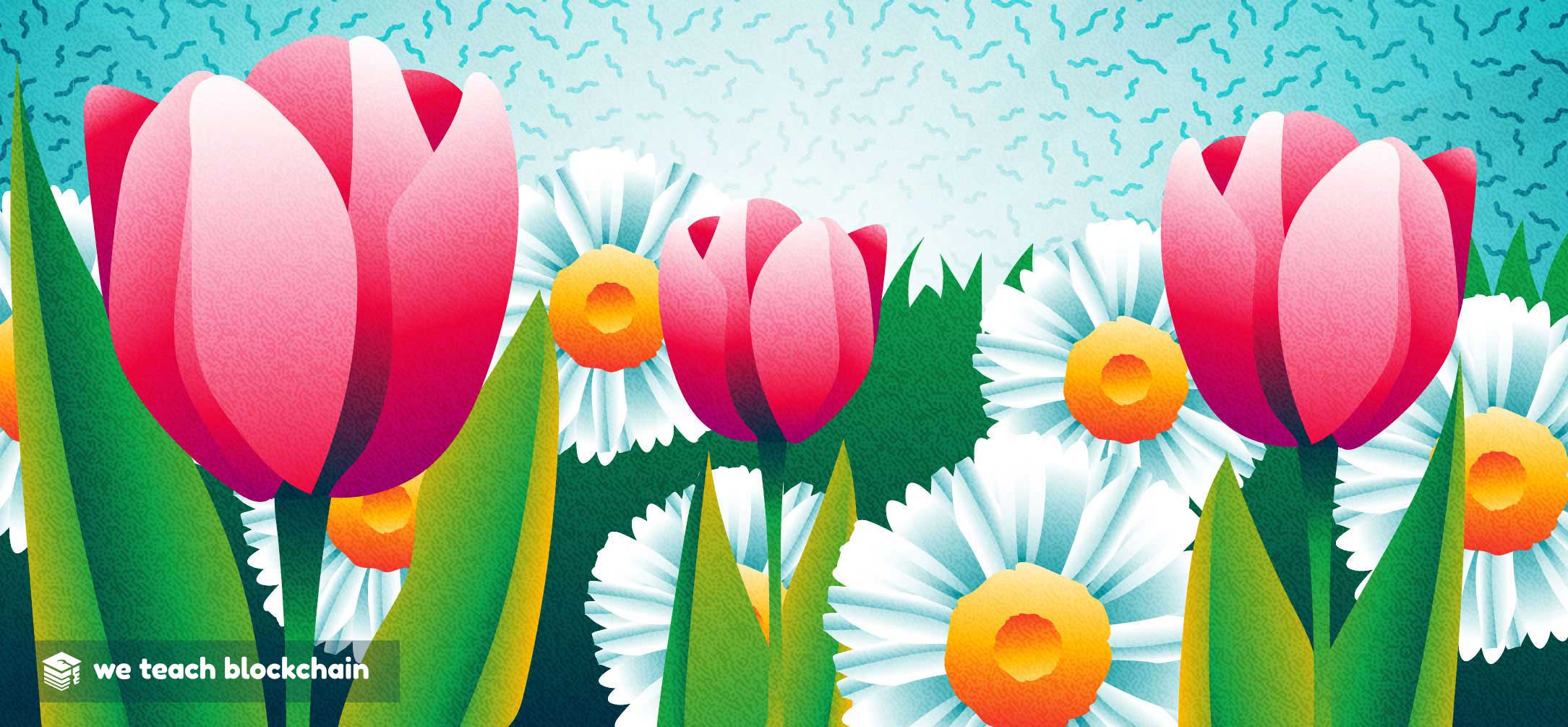 Spring 2020 Update
April 14th, 2020
Hello friends,
We hope you are all doing well in these new and stressful times. Like many organizations, we have been working from home for the last few weeks in order to do our part and stay home.
At the beginning of this year we thought our focus would be improving and expanding our in-person courses. Obviously things aren't working out that way. With social distancing in full effect, it's not responsible for us to hold in-person events. All of our classes and meetups are on hold until it is safe to have gatherings in public again.
What have we been working on? Rebuilding our website from scratch! With a better backbone our website will be able to offer more functionality around our courses in the future.
With our website changes, we are transitioning theblockchaininstitute (.org) to weteachblockchain (.org). You've seen us use #weteachblockchain before, but we are doubling down on this message and making it the center of who we are.
We will have more updates regarding our website coming soon, so stay tuned and stay home!
Still Crypto Curious?
We're working on ways to bring you classroom sessions even while social distancing. Click below and let us know if you're interested in participating in the Crypto Curious Course online.
Would You Join An Online Session?
After our 2+ hour Crypto Curious Course you will be able to talk about blockchain and cryptocurrency with confidence. Learn how it works, where it came from, and how it's different from traditional money. Tell us if we should bring this journey online!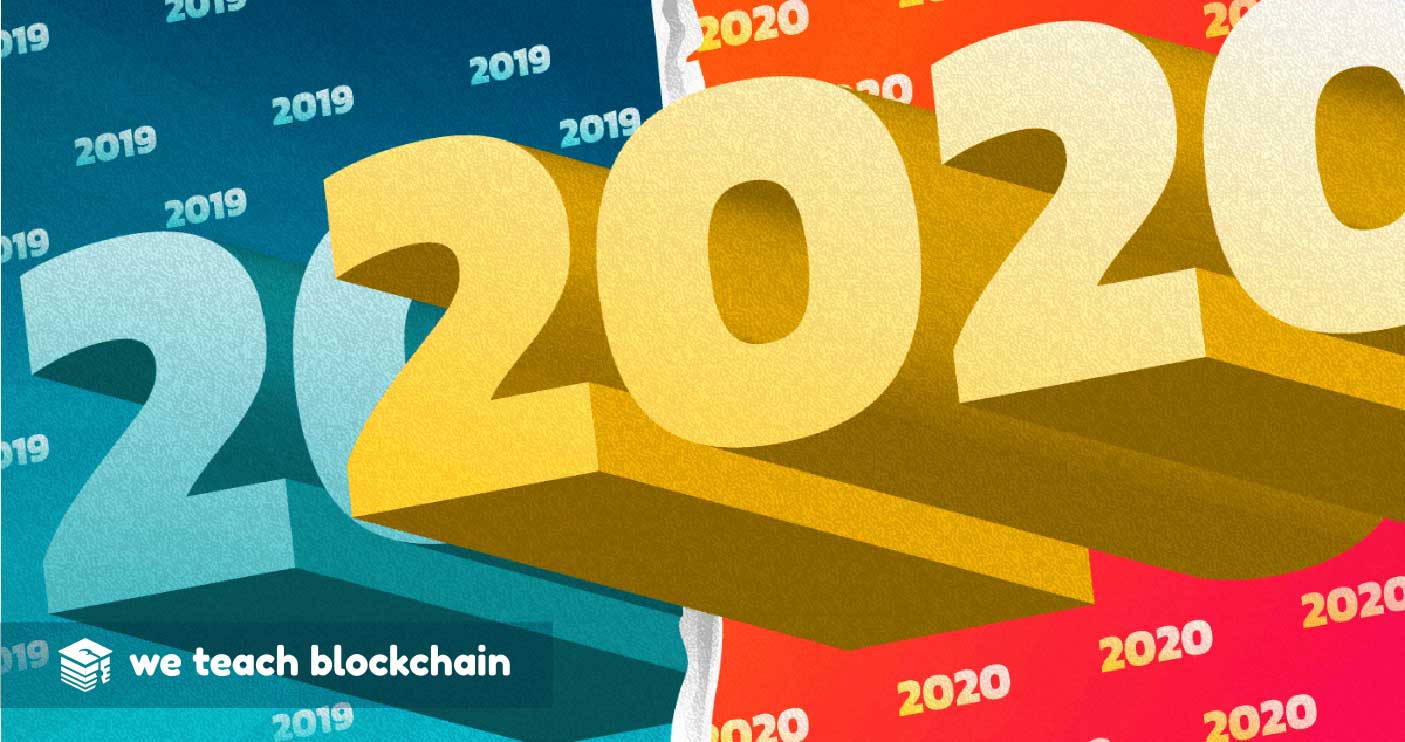 2020 New Year
January 5th, 2020
The past year has been a really exciting one for us! We want to extend a huge thank you to everyone that made it possible. Before we get into our plans for 2020 we thought a quick look back at all of our accomplishments from 2019 would be the best way to ring in the new year.
Teaching Blockchain
This year we were able to teach and present across Chicago to help educate everyone we could about blockchain. Some of the highlights of our year include:
Girlcon 2019
Chicagobility
Blockchain Training Conference 2019
Voice of Blockchain 2019
Chicago's Junior Economic Club
We are very excited to finally be hosting in-person classes to help onboard people into cryptocurrency and blockchain.
We Moved!
We're excited to announce that we've now taken up residence in Chicago's HackHaus, a space dedicated to promoting technology advancement. While moving was a major hurdle, our new space boasts a large teaching area, as well as co-working space for other decentralized projects.
The space has allowed us to expand from online-only courses to in-person classes and being able to host a variety of blockchain and cryptocurrency-related events. It also gives us some breathing room which is much appreciated.
What's Coming in 2020
The Crypto Curious Course is Back
In case you missed it for the first time, Blockchain Institute's in-person Crypto Curious Course will return on the 25th of January 2020.
The Crypto Curious Course is a free 4-hour workshop with a simple goal. You will walk away understanding how transactions work on a blockchain and see the powerful potential of decentralized technology.
New Online Courses Incoming
We have two new online courses that are almost done and ready to share. Stay tuned for more information and their release dates.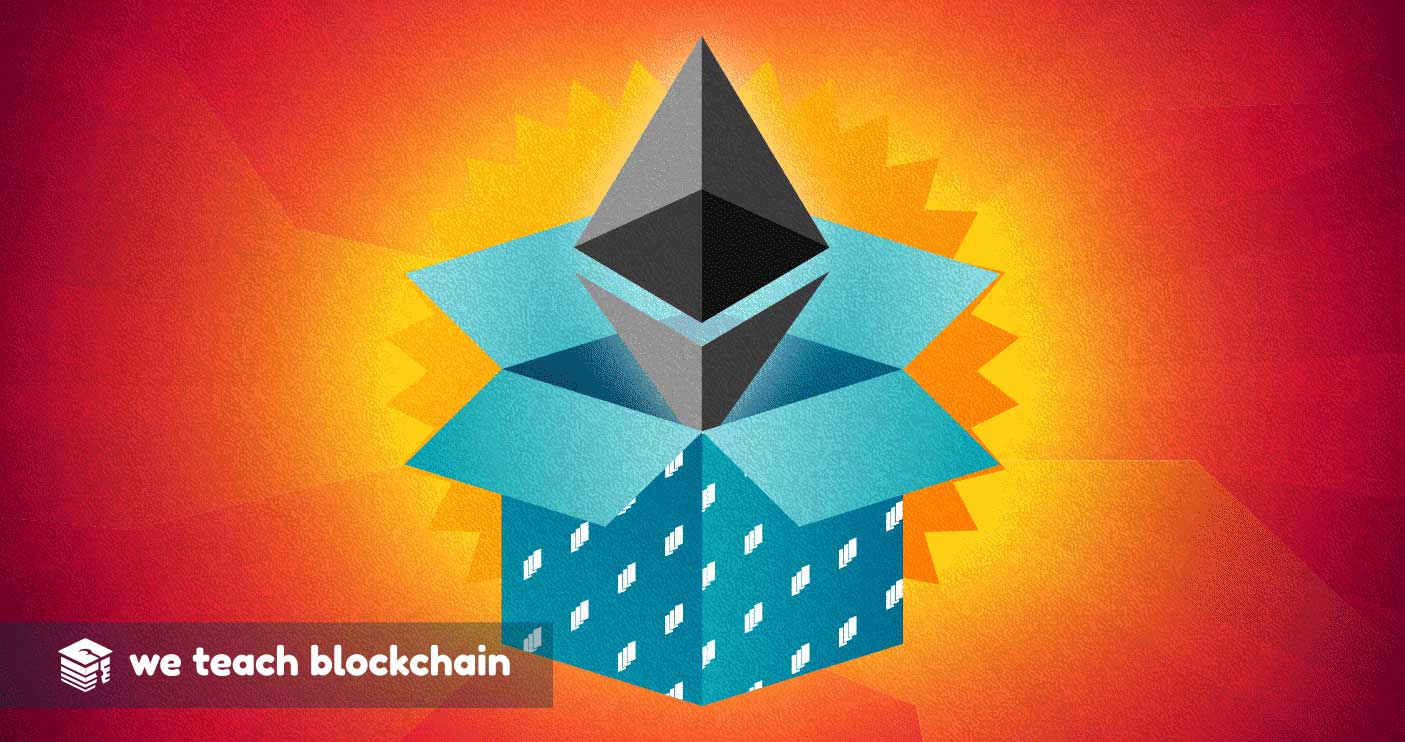 New Online Course - Ethereum 101
December 22nd, 2019
Happy holidays from the Blockchain Institute team. To help celebrate we have a gift for you. A brand new course live on our website ready for you to enjoy right now.
Go take a look and be sure to let us know what you think!
In this course, we'll explore how the concept of a blockchain has evolved, and help you get familiar with the terminology and concepts of decentralized computing with Ethereum as an example.
In 2008, Satoshi Nakomoto triggered a revolution in financial sovereignty with the proposal of the Bitcoin distributed ledger. In the years that followed, developers around the world proposed adaptations of this design and expanded the idea we now call blockchain.
In 2015, a 19-year-old named Vitalik Buterin proposed that in addition to the value transfer functionality, the blockchain could be used to coordinate computers around the world and create a single global computer.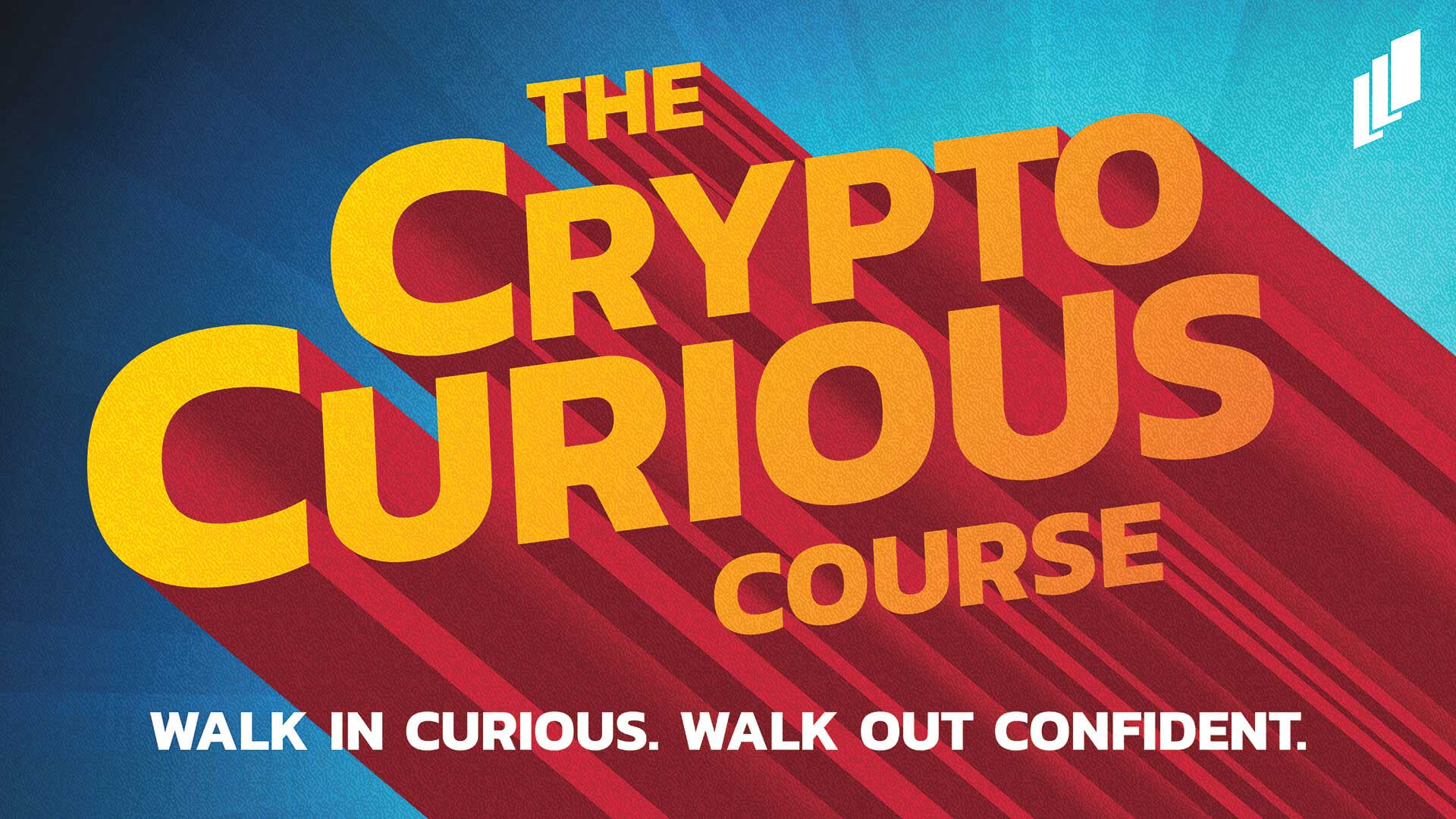 Announcing The Crypto Curious Course!
October 23rd, 2019
It's finally time for our first in-person class at the Blockchain Institute!
The Crypto Curious Course is a Free 4-hour workshop with a simple goal: You will walk away from it understanding how transactions work on a blockchain and see the powerful potential of decentralized technology.
You will get hands-on experience with Bitcoin and Ethereum transactions guided by our seasoned experts.
Plus you will learn:
What cryptocurrency is and why it is different than traditional money
How to store cryptocurrency securely
How Blockchain can affect the world
And More!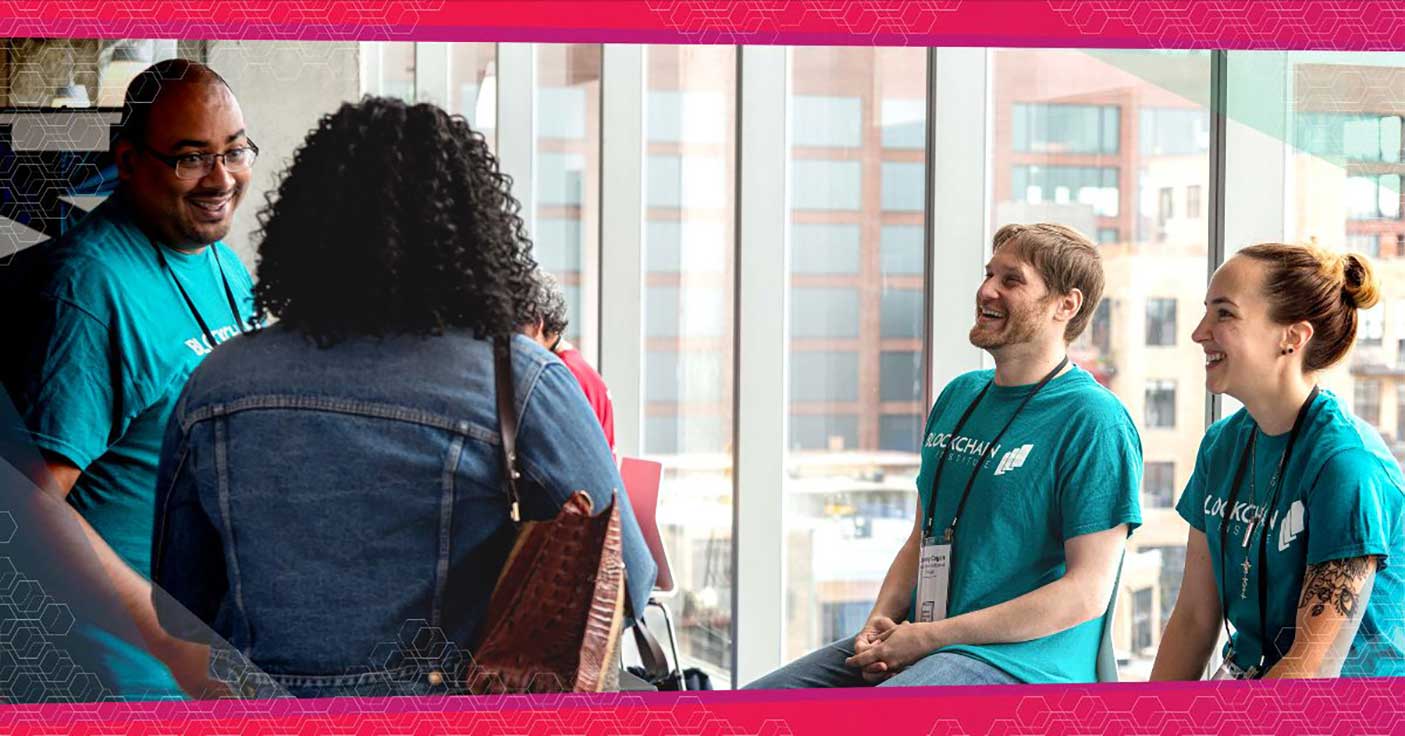 Blockchain Institute Summer 2019 Update
July 2, 2019
One of Blockchain Institute's primary focuses in the 2nd quarter of 2019 was getting involved with the community. To achieve this goal, staff members participated in several Chicago-based events, which provided opportunities to spread the blockchain gospel and further educate the masses regarding the many benefits of this transformative technology.
Moreover, we here at the institute have been working diligently to add additional modules to our ever-growing list of blockchain courses. With that in mind, it's time to take a closer look at some quarter two highlights.
Blockchain Community Events
Exploring Engineering
On April 18, 2019, The Blockchain Institute attended Exploring Engineering – an event hosted by Amos Alonzo Stagg High School. The purpose of the gathering was to introduce teenagers to the word of engineering and consider the benefits of a career in the field.
The Institute set up shop at the event and spent the evening sharing blockchain education material, while also answering any question the attendees had.
Chicago Universities Blockchain Summit
The Chicago Universities Blockchain Summit took place on May 18, 2019. The Blockchain Institute was pleased to help sponsor this event, which was hosted by Northwestern Pritzker School of Law.
The purpose of the summit was to teach students about the value of digital currency, discuss the latest developments in the space, and connect college students with professionals who are currently working in the industry.
Clubs from Northwestern University, University of Chicago, DePaul University, The University of Illinois in Chicago, and The University of Illinois Urbana-Champaign were all in attendance.
GirlCon 2019
This past June, Blockchain Institute both sponsored and participated in GirlCon for the 2nd year in a row.
The event is designed to empower the next generation of female leaders. GirlCon offers young women a chance to connect with and learn about a variety of companies spanning numerous industries.
The Institute was pleased to have an opportunity to share our mission with attendees, teach them about blockchain, and explain how the technology can help build a better tomorrow. Our very own Jeremy Cogan even had an opportunity to lead a breakout session and introduce blockchain to some of the many attendees.
Online Lessons Are Now Available
Blockchain Institute's mission is, simply put, to teach blockchain! To assist us in accomplishing this goal, we currently offer a variety of online courses.
Our current online curriculum includes Blockchain 101, Blockchain Security, and Bitcoin for Developers. Rounding out the field, we also have courses that cover Decentralized Storage, Intro To Hyperledger, and Intro To IPFS (Interplanetary File System).
There are also more subjects on the way. Topics like Blockchain For Business, Cryptography, and Stable Coins are just a few of the courses that are currently in the works.
On the topic of stable coins, Facebook's Libra debuted on June 18th. Want to know more about it? Hannah Rosenberg, Managing Director here at the Institute, spent two days going over six different Libra documents, browsing commentary, watching videos and discussing it with colleagues. You can read her notes on Libra here.
Feedback, comments, and suggestions for new courses are always appreciated. Feel free to share your thoughts with us via our official contact page. Your feedback will help us improve the tools we have to share this vitally important technology with the world.
Contributing to Web3
It's not enough to build a new internet. We're committed to making it accessible to everyone. That's why we've been working hard on producing tools to connect the Web2 technology stack to the Decentralized Future.
The Blockchain Institute recently released a suite of PHP tools to use with uPort DIDs. This module will be a core component of our upcoming Wordpress Plugin, which will allow users to log into Web2 sites with Web3 Decentralized Identities!
You can find the library on our Github.

Chicago's Blockchain Institute Granted 501(c)(3) Non-profit Status
April 17, 2019
On March 25, 2019, Chicago's Blockchain Institute was officially granted status as a 501(c)(3) Public Charity.
Blockchain Institute works to promote the adoption, development, and use of blockchain technology by providing free education to the public. Based in Chicago's Uptown neighborhood, Blockchain Institute aims to educate those looking to gain knowledge or sharpen their skills on this emerging technology. As they have received their 501(c)(3) status, they are now able to accept a variety of cryptocurrencies, along with USD; these tax-exempt donations will help further their mission.
Blockchain Institute was established by Taylor Gerring, a Co-founder of the Ethereum Foundation; Andrew Gordon of Gordon Law Group; and Hannah Rosenberg, organizer of Chicago's largest crypto community group—The Bitcoin and Open Blockchain Meetup.
The Blockchain Institute offers a variety of courses from Blockchain 101 to Bitcoin for Developers to Decentralized Storage. As Managing Director, Rosenberg explains, "It can be difficult to find quality, reliable information on Blockchain tech and the crypto economy. As a non-profit, we provide resources without any hidden agendas."
Those who wish to contribute to this charitable organization can do so through the organization website, theblockchaininstitute.org/donations. These funds will provide not only resources to educate the blockchain community—but they can also be taken as a credit on future tax filings.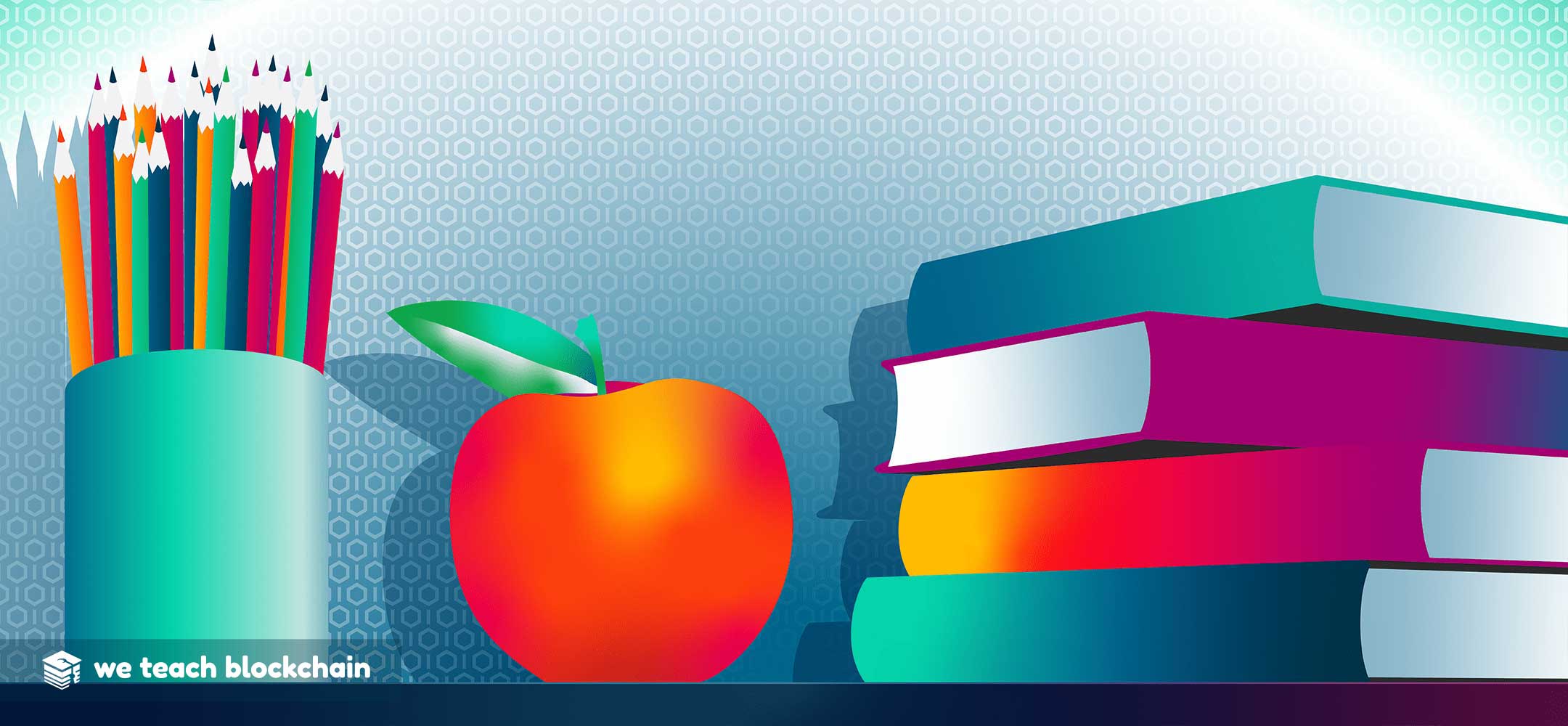 2018 In Review
December 31st, 2018
The Blockchain Institute was founded in 2018 to promote the adoption and development of distributed ledger technology. The founding year has been an exciting one for blockchain and decentralized technology.
In 2019, our flagship location will be opening in Chicago, where we'll be offering in-person courses as well as a wide range of online resources to give you the tools you need to build Web 3. We've been working with our partners to build the foundation for what will come, and we hope you'll join us as we continue to grow. Be sure to follow us on social media for regular updates on all things blockchain!
2018 Events
Girlcon 2018
The International Blockchain Congress
The Voice of Blockchain
Loyalty Live - Blockchain Meets eCommerce
Hong Kong University Blockchain Workshop
Visit our Education Portal Today
The Blockchain Institute will be opening our flagship location in Chicago's Uptown neighbourhood in early 2019. You can see a full list of upcoming courses here or visit our links and downloads sections for free online resources!
Happy New Year from all of us!